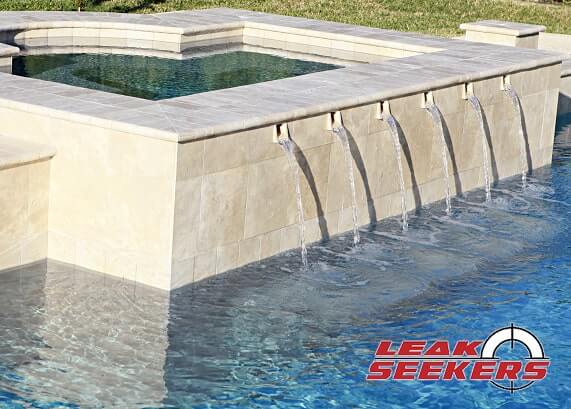 We Find Water Leaks,
Fast & Affordable!
---
Hidden water leaks waste water, raise your utility bills, and cause serious property damage. It is important to locate the source of the water leak as soon as possible since every minute the leak is active more of your property is being damaged. No matter where the source is at, the professional team at Leak Seekers will find it. We can find water leaks behind walls, in ceilings, under concrete, under your swimming pool or throughout your yard. It's what we do and we are here for you.
A water leak is a breeding ground for mold and mildew and a bad way to waste precious water and your hard earned money. Give us a call today for free information on finding and fixing your water leak.
Do you need help finding your water leak?
Leak Seekers is ready to assist. Call now to speak with a leak detection specialist. We use state-of-the-art technology to take the guess work out of locating your water leak.
Residential
Commercial
Leak Seekers - Local Leak Detection Teams
---
Leak Seekers provides leak detection services throughout the Southeast United States from our four locations. Please pick the Leak Seekers location that is nearest you. All of our local leak detection specialists are owned & operated by Local Veterans. Our local teams are local families living, working, and playing in your community.
When you need leak detection services in Florida, Georgia, South Carolina, or North Carolina you want to talk to Leak Seekers!
Please leave us your review on Google!
Leak Seekers is striving to be your water leak detection company for life.
Your opinion of the care we provided to you is important to us--and to others--so please take a moment and provide an honest review.
Google Business Profile